AACD Cosmetic Dental Marketing Institute
---
Build a more profitable practice with less reliance on insurance and create demand for fee-for-service treatments with the Cosmetic Dental Marketing Institute, an intensive, self-paced, online university built to address the specific concerns of top-class cosmetic dentists like you.
The Marketing Institute covers everything you need to generate success, from strategic marketing (what to say and how to say it), to tactical marketing (SEO, websites, social media, case presentation, and more), to how to create loyalty and accelerate referrals.
NOTE: AACD Members save $500! Please contact

katien@aacd.com

for your promo code.
Join the best dental marketers in the business for the ultimate dental marketing workshop. You can't afford to miss this self-study masterclass in marketing. This course will include:
More than eight hours of education broken into 45 video lessons from top-notch dental marketing professionals in a modular format, allowing you to learn on your time

Downloads and bonus resources to simplify your dental practice marketing

Learning comprehension quizzes and t

he chance to earn self-study CEUs
AACD members will have access to the CDMI at a special, deeply discounted member rate. Not a member yet? Join now.
---
THE CURRICULUM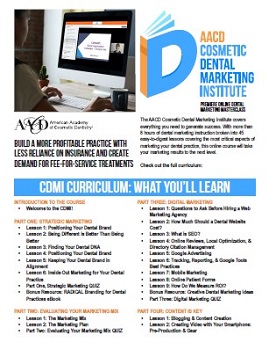 Part One: Strategic Marketing
Part Two: Evaluating Your Marketing Mix
Part Three: Digital Marketing
Part Four: Content is Key
Part Five: Social Media Marketing
Part Six: Double Your ROI with Proven Conversion Strategies
Part Seven: The Patient Experience
Part Eight: Creating Conditions for Case Acceptance
Click here,
to download the full CDMI Curriculum
---
YOUR INSTITUTE EDUCATORS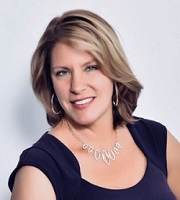 Xaña

Winans is Golden Proportions Marketing's Owner, President, resident visionary, and lead strategist. She brings decades of real world experience to dental marketing, ensuring that the marketing solutions she and her team develop are both creative and easy for dental offices to execute. Golden Proportions Marketing provides turnkey, full services marketing solutions for private practices, group practices and small to midsize DSO's.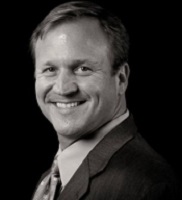 Scott
from Dentalfone is the son of a dentist and has worked in the dental field since high-school. In college he sold, installed, and trained offices on practice management systems. After graduation, he worked for Henry Schein in Dallas, TX, later moving back to Florida to start his own dental technology consulting business. He then worked for Patterson Dental selling EagleSoft, Digital X-ray Systems and other technology products. The mobile revolution led him to start Dentalfone to deliver cutting edge mobile-focused technologies to modern dental practices.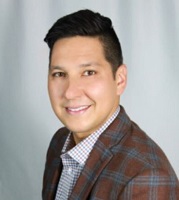 Mike
from Dentalfone grew up in Manchester, NH, and graduated with a dual degree in Business Management and Entrepreneurship from the University of Connecticut. After graduation, he worked at companies such as the Minolta Corp and Technologic Partners, then started hiscareer in the dental industry by working at companies such as Patterson, Schick, and Heraeus Kulzer. The mobile revolution has led me to join forces with Jim, Scott, and the rest of the Dentalfone family to deliver cutting edge mobile-focused technologies to modern dental practices.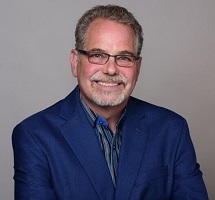 Robert
is Director of SEO at Dentalfone, where he leverages his digital marketing experience in Local Search, SEO, Paid Search, Social Media, and Web Analytics to increase brand awareness and generate predictable revenue for clients. With more than 25 years' leadership experience in both traditional and high-tech roles, he was an early adopter of local search. In January 2016, he joined Dentalfone where the team has developed into a full-service SEO group for dentists that is expert at choreographing all the mission-critical components required for any dental practice to achieve optimized local and digital performance.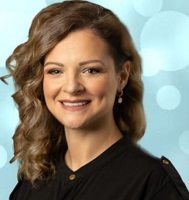 Grace
is the CEO and proud owner of Identity Dental Marketing where she has made it her personal mission to improve the business of each dental practice she works with by a measurable amount. In her first position as a Marketing Director for a multiple location dental practice, she tripled the number of new patients seen on a monthly basis. From there, she created a variety of sales-focused training workshops, attended many marketing seminars and became obsessed with dental marketing and branding as whole. Recently selected as a 2019 Honoree at the Daily Herald Business Ledger's Influential Women in Business Awards, Grace is led by her philosophy of helping as many people succeed as she can.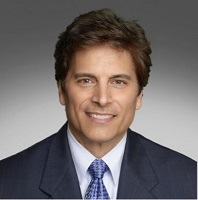 Larry
M. Guzzardo who has co-authored two books, "Powerful Practice" and "Getting Things Done" conducts in-office practice management consultations exclusively for dentists to enhance trust, create organization, increase profits, and the development of patient relationships that last. Larry has presented numerous workshops including, "Winning Patient Acceptance," "Business Communication Systems," and "The Leadership Challenge." For more information call 800-782-5770 or visit All-Star Dental Academy.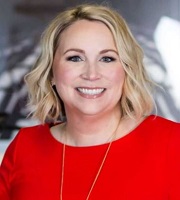 Genevieve
Poppe has held many positions in the dental industry over the last 20+ years. Her expertise is proven by years of success in all aspects of practice operations and she is now widely recognized as a leading dental practice management consultant in the US. In addition to many years of clinical experience and practice management experience, Ms. Poppe has architected and facilitated numerous practice acquisitions, transitions, and relocation. In addition to her transition experience, she has a thorough knowledge of dental insurance, dental procedures, equipment, industry trends and best practice standards for patient service and care.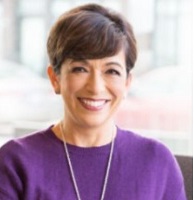 Rita
Zamora is author of the book, Get Found, Get Liked, Get Patients – Making the Most of Social Media. She is an international speaker and owner of Rita Zamora Connections and Connect90. Since 2007 she and her team have provided social media marketing services, training, and custom monthly management programs for general and specialty dental practices across the country. Her advice on managing your online reputation was published in the ADA's Practical Guide to Expert Business Strategies. She has also been published in professional publications such as Dental Economics, The Progressive Dentist & Progressive Orthodontist  magazines, the Dental Tribune International UK, DentalTown, The Colorado Dental Association Journal, and many more.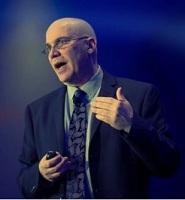 Michael
DiFrisco, Chief Marketing Officer of the AACD and owner of BrandXcellence, has developed branding and marketing programs for B2B and B2C companies for most of his professional years. DiFrisco has more than 30 years of experience in helping businesses effectively connect with their target audiences. He speaks and writes frequently to dental audiences on the topics of marketing and branding and is the author of Shadowcasting: Growing Your Service Business By Growing Your Reputation, and How to Build a RADICAL Brand for Your Dental Practice.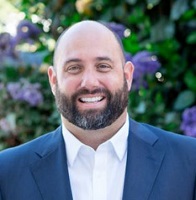 Since 1999, Rosemont Media CEO
Keith
Humes has been at the forefront of website development, search engine optimization, and marketing strategies for professionals in Plastic Surgery, Dentistry, LASIK and Eye Care, and an array of healthcare fields. After founding the company in 2008, Keith quickly managed to make Rosemont Media one of the leaders in the marketplace, helping clients significantly increase their profiles with innovative and effective SEO strategies, social media optimization, user-friendly Responsive website design and development. He lectures nationally at leading industry events including AACD's Annual Scientific Session.
Watch the tip below, then enroll in the ultimate dental marketing workshop!