Dear Colleagues,
The AACD Board of Directors regrets to announce that the AACD 2021 Rockies, the 37th Annual Scientific Session, has been cancelled.
 We were optimistic that we could hold the in-person meeting without jeopardizing your conference experience. But due to the social distancing restrictions in Colorado, limitations on overall attendance numbers, and sponsor concerns, we've had to make this difficult decision.
 All registered attendees as of February 2, 2021, will be eligible for one of the following:
Rollover your tuition to AACD 2022 Orlando with no tuition increase and receive Prime status (which includes early course selection). If we do not hear from you by March 1, 2021, AACD will automatically rollover your tuition.
Request a full tuition refund, with no penalty by March 1, 2021.
Please let us know which option (rollover or refund) by filling out the form here.
As the nation works toward vaccinations and making gatherings safe, AACD staff and leadership are hard at work to supplement your comprehensive cosmetic education. Watch your email inbox. We will be asking for your feedback so we can tailor an experience to meet your needs. In the meantime, we appreciate your support of the AACD and please visit AACD CEntral for your continuing education.
We are confident our annual scientific session will resume in Orlando, April 27-30, 2022!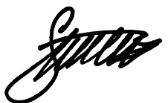 Sal Lotardo, DDS, AAACD
AACD President