Coming to you live at AACD 2024, William C. Strupp, Jr., DDS, FAACD and Michael W. Brumm DMD, CDT, FAACD, will present "Managing the Elements of Complex Cosmetic and Restorative Dentistry." Join headliners Strupp & Brumm on Wednesday, April 3, at 4:00 pm to learn how to achieve long-term success with complex cases. When restoring complex cases, in addition to the general elements of routine restorative dentistry, there are six specific elements that require advanced thinking and detailed management. Achieving long-term success with complex cases will pay huge dividends for a cosmetic restorative practice. The six elements of complex cases presented in this lecture are:
Vertical dimension of occlusion

 Bite record in CR at the correct VDO

Horizontal plane of the case

Occlusion and the envelopes of function

Phonetics

Cosmetics
Register now for AACD 2024 National Harbor!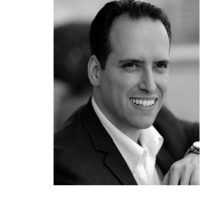 And on Thursday, April 4 at 8:30 a.m., don't miss Carlos de Carvalho, DDS, MSc, Phd, as he presents "Critical Perspective on Contemporary Adhesive Rehabilitation." Adhesive dentistry has revolutionized the dental profession over the past few decades. With science and evidence-based information, we have a comprehensive understanding of the interactions between dental materials and the dental substrate. This presentation covers the clinical challenges that are faced every day and how certain decisions impact the result. The importance of dental preparation parameters and adequate choice of adhesive restorative material is critical for predictable outcomes.
And last but certainly not least, take "A Journey Through Esthetic Dentistry" on Saturday, April 6, at 9:00 a.m. with Amanda N. Seay, DDS, FAACD and Adamo E. Notarantonio, DDS, FAACD.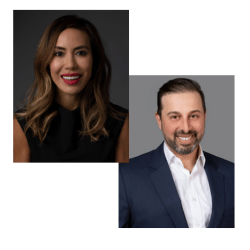 As clinicians, we bear the responsibility of executing specific techniques and procedures to fulfill our patients' esthetic aspirations while guaranteeing their long-term dental health and functionality. When do we opt for composite materials? When should porcelain be the choice?  How much enamel should we preserve or prepare?  These daily decisions are the focus of this lecture, which seeks to unravel systems for delivering outcomes that are not only aesthetically pleasing but also minimally invasive and reliable.
 

You won't want to miss these giants of esthetics, so register for AACD 2024 today! Tuition rates increase October 3.