The 37th Annual Scientific Session promises education that will take you to new heights in dentistry as the best and brightest in the field gather at the Gaylord Rockies in Aurora, CO. Here's a sneak peek of what's in store as you join the Esthetic Revolution at AACD 2021 Rockies!
Headlining Educators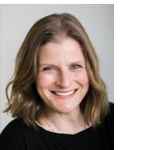 Rebecca Bockow, DDS, MS, is a dual trained orthodontist and periodontist – the only dual trained provider in Seattle and one of only a handful in the country. She completed her DDS training at the University of Washington Dental School in 2007. Dr. Bockow completed a highly selective dual-specialty program combining Orthodontics and Periodontics at the University of Pennsylvania, is a board-certified orthodontist and a board certified orthodontist and periodontist, and contributes to multiple professional journals as an author and editor. Dr. Bockow lectures on skeletal growth and development and how airway issues at early ages can alter jaw growth, and gives options for addressing these issues, which contribute to complex functional and esthetic dilemmas.
Michael J. Gunson, DDS, MD,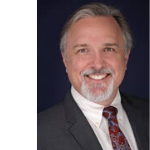 graduated from UCLA Dental School and continued on to receive his Medical Degree and Specialty Certificate in Oral and Maxillofacial Surgery from UCLA. Upon completion of his training, Dr. Gunson partnered with Dr. G. William Arnett at the Center for Corrective Jaw Surgery in Santa Barbara, California. The surgical practice is limited to facial aesthetics and reconstruction. Dr. Gunson examines and treats thousands of patients with aesthetic, functional, and sleep conditions. Dr. Gunson treatment process enhances his orthognathic and aesthetic surgical techniques which provides patients with improved health and satisfaction. He lectures throughout the world and publishes his research on orthognathic surgery, facial aesthetics, obstructive sleep apnea and the treatment of TMJ arthritis and condylar resorption.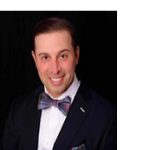 Adamo Notarantonio, DDS, FAACD, is a graduate of the State University of New York at Stony Brook School of Dental Medicine (2002). He is an AACD Accredited Fellow and AACD Accreditation Chairman. In 2016, Dr. Adamo was awarded the AACD's Rising Star Award. He is a graduate of the Kois Center, where he studied under Dr. John Kois. He also has completed The Dawson Academy Core Curriculum. He has been published in multiple dental journals and lectures nationally and internationally on such topics as CAD/CAM dentistry, implant dentistry, cosmetic dentistry, composite dentistry, and dental photography.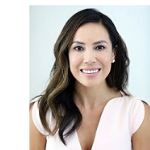 Amanda Seay, DDS, FAACD, owns a private practice for comprehensive restorative care in Mount Pleasant, SC. She is a clinical instructor at the Kois Center, an Accredited Fellow of the American Academy of Cosmetic Dentistry, and a member of the American Society of Dental Aesthetics. Dr. Seay has published over 50 articles covering the art and techniques of aesthetic and restorative dentistry. She serves on the editorial boards of numerous peer-reviewed journals and is a key opinion leader for several dental materials companies
To register for the 37th Annual Scientific Session,

click here.