The AACD will continue its residency program in 2023 with three new preceptors, each an Accredited Member or Accredited Fellow member who will instruct a resident and offer them experience relating to all facets of an esthetic restorative dental practice, including effective practice management, diagnostic tools, and restorative considerations. Residents will acquire the clinical and business experience needed to jump start a career in a cosmetic-oriented restorative dental practice by completing a series of requirements including studying dental literature and implementing simple to complex restorative cases. 
To apply for a position with one of the following preceptors, prospective residents will need to provide:
Completed application (download here)

Your professional CV

Photos of your clinical work

Three professional reference letters 

Payment of $395 
Here are the AACD preceptors for the 2023-2025 cycle: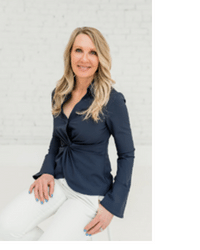 Rachelle Boudreau, DDS, AAACD, graduated from Case Western Reserve in 1996, then went back to her hometown of Cincinnati to start a career while her husband was in Oral Surgery Residency at the University of Cincinnati. She became Accredited by the AACD in 2013.  She started with a small practice and has grown it into a very busy patient-centered office focusing on general and cosmetic dentistry.  Dr. Boudreau recently rebranded and remodeled her practice to reflect the mission of celebrating the person behind the smile! Her practice is located in Cincinnati, OH.
Ken Hovden, DDS, FAACD, had the pleasure of beginning private practice with both of his parents.  He has been practicing cosmetic and restorative dentistry for over 40 years. His passion for excellence shows in his commitment to continuing education, where he completes close to 200 hours every year.  He enjoys his time as Visiting Faculty at Spear Education and his role as a Clinical Instructor at the Kois Center.  Dr. Hovden also founded a local study club, the Bay Area Aesthetic Masters, over 20 years ago, which has helped many local dentists increase their level of care. Dr. Hovden's practice is always evolving based on science to help his patients achieve better overall health and a great smile. His practice is located in Daly City, CA.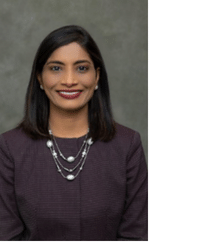 Aparna Sadineni, DDS, FAACD, has over 25 years of expertise in general and cosmetic dentistry. She earned her Doctor of Dental Surgery at The University of California, San Francisco. She continues to develop her skills and artistry through numerous continuing education courses. She completed a 3-year postgraduate program in esthetic and cosmetic dentistry from The University of Minnesota in 2009 and received her Mastership in Academy of General Dentistry in 2010. Her practice is located in Dublin, OH.
The AACD is now accepting residency applications for the 2023-2025 cycle! For more information about the AACD Residency program and to download an application, visit aacd.com/residency or email AACD's Executive Office at residency@aacd.com