The AACD is proud to announce, AACD Accredited Member, Amy E. Hughes, DDS, AAACD, has been awarded the 2020-2021 AACD Affiliate Leader Award. Dr. Hughes will be honored for this achievement at the AACD 37th Annual AACD Scientific Session in Aurora, Colorado in 2021.
AACD Affiliate award recipients are first nominated for the award by their colleagues and then are selected by the Awards and Recognition Committee. These award winners represent the most exemplary and talented individuals within the AACD, who are dedicated to advancing excellence in the art and science of cosmetic dentistry and to upholding the highest standards of ethical patient care.
The AACD Affiliate Leader Award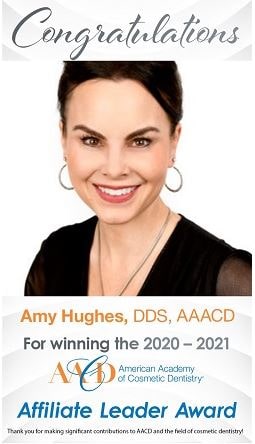 The Affiliate Leader Award is given to one noteworthy AACD Affiliate Member who is President or Vice President of his/her affiliate who has contributed significantly to the growth and leadership of his/her affiliate and who is an AACD member in good standing.
Dr. Hughes has been practicing dentistry for over 17 years. She obtained her dental education from the Kois Center in Seattle, the University of MN School of Dentistry and the Dawson Center. She has been a member of the AACD since 2011. Dr. Hughes is also the president of The Minnesota Academy of Cosmetic Dentistry (MACD), where she works to bring the best dental educators to Minnesota with the goal of making the best possible care available to area communities. A few of her many accomplishments include becoming an Accredited member of the AACD in 2017, being awarded the AACD Affiliate Spirit award, and increasing the membership of the MACD over the past three years by 25 percent.
Because of her passion for leading and inspiring with an American Academy of Cosmetic Dentistry Affiliation, Dr. Hughes has been awarded the prestigious Affiliate Leader Award.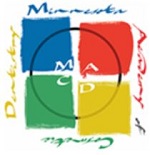 Congratulations Dr. Hughes for this well-deserved recognition!