Howdy, y'all. It's Greg Wright, your Academy President Elect. I've been a resident of the Grapevine, Texas, area since 1988. I know you're excited about attending our Annual Scientific Session next April, but I also want you to be excited about coming to Texas. I'm gonna make it my job to share with you some local knowledge of things that you might want to check into while you're here.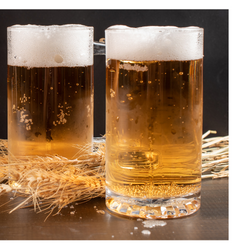 Since my first post was about Texas barbecue, it seems only fitting that we talk about what you should wash it down with. I know when I go to Madison, Wisconsin, I always must have a Spotted Cow (New Glarus Brewery). So, I feel it's my obligation to tell you what beer you should at least try while you're in Texas.
The undisputed king of Texas beers are all produced in the little town of Shiner, Texas. If you have never had a Shiner Bock, you must try one. Want something a little lighter? Try a Shiner Light, truly one of the best light beers made. Shiner is a prolific brewery producing many varietals. If you see one that sounds to your liking, I encourage you to try it. Karbach is a brewery out of Houston. They make a lot of good beer as well. Don't be shy to give it a try!
Are you more into the local microbrewery scene? There are many craft beer options, and I'm sure some of the best will be on tap at the Gaylord Texan, our host hotel. Deep Ellum Brewery (Dallas Blonde), and Community Beer Co. (Mosaic IPA) can be found in Dallas. Martin House Brewing, Cowtown, and Rahr and Sons are all located in Fort Worth. But right here in Grapevine we have Hop and Sting Brewing, an award-winning craft brewery in our own backyard. 
The main point is, when you are in a region, drink local. And applying this to Texas, you have lots of options and I encourage you to try them all. I invite you to come to AACD 2023 Texas and have a beer with me! We'll learn so much at our great meeting, and along the way we'll make a new friend and have a great time.
Cheers!
Greg