The AACD Residency program provides residents with the clinical and business experience needed to jump start a career in a cosmetic-oriented restorative dental practice. During the two-year program, residents will complete a series of requirements, from studying dental literature to implementing simple to complex restorative cases. Under the guidance of a preceptor, each resident will  gain knowledge and experience relating to all facets of an esthetic restorative dental practice including effective practice management, diagnostic tools, and restorative considerations.

While the program is rigorous regardless of the precetor, the needs and expectations of each preceptor will vary, and it is the responsiblity of the resident to communicate clearly with their prececptor.
---
Meet the 2023-2025 Preceptors!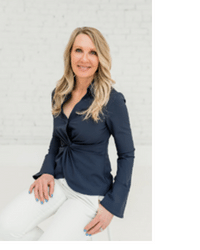 Rachelle Boudreau, DDS, AAACD
, graduated from Case Western Reserve in 1996, then went back to her hometown of Cincinnati to start a career while her husband was in Oral Surgery Residency at the University of Cincinnati. She became Accredited by the AACD in 2013.  She started with a small practice and has grown it into a very busy patient-centered office focusing on general and cosmetic dentistry. Her practice is located in Cincinnati, OH.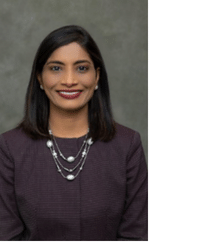 Aparna Sadineni, DDS, FAACD
, has over 25 years of expertise in general and cosmetic dentistry. She earned her Doctor of Dental Surgery at The University of California, San Francisco. She continues to develop her skills and artistry through numerous continuing education courses. She completed a 3-year postgraduate program in esthetic and cosmetic dentistry from The University of Minnesota. Her practice is located in Dublin, OH.
---
AACD is now accepting residency applications for the 2023-2025 cycle.
To apply to become a resident, you will need to provide: 
Completed application (download below)

Your professional CV

Photos of your clinical work

Three professional reference letters 

Payment of $395 
Completed applications and associated documentation should sent in a zipped folder and sent to residency@aacd.com.
---
Residency Program Timeline
Residents/Preceptors

June - Solicit preceptor applications
August - Residents begin their AACD Residency Program
September - Preceptor application deadline
November - Preceptors announced & Solicit resident applications
December - Deadline for resident application
January/February - Interviews with preceptors
March - Notification of resident selection
---
---
Frequently Asked Questions 
What is the location and time commitment of the program?
The program is a two-year program where the resident works in the office of the preceptor each day, side by side. Every preceptor is different, and their expectations, and your experiences, will vary. 
Is there a curriculum that residents and preceptors follow?
Yes, residents will learn key cosmetic dentistry skills in clinical, restorative techniques, esthetics, occlusion, implant, orthodontics and practice management. Potential residents and preceptors can view the clinical requirements, here. 
Is there a cost associated with the program?
Yes, those interested in applying will submit a $395 payment with their application.
Is there a stipend associated with the program?
Yes, residents will receive a salary each year of the program that is dependent upon the location of the preceptor.
Who is this program meant for?
Individuals who are considering submitting an application would ideally have completed a GPR or have been graduated from dental school within the last two (2) to five (5) years.
Do I need to be a member of the AACD to apply?
Membership is not required to apply to the AACD Residency Program. If selected however, it is required that you join the Academy.
Where is the residency located and how many positions are there?
The residency positions are dependent upon the number of preceptors we receive in a given year. The location of the residency is dependent upon the location of the preceptor and their practice.
---
For more information and with questions, email
residency@aacd.com
.