AACD University Outreach Program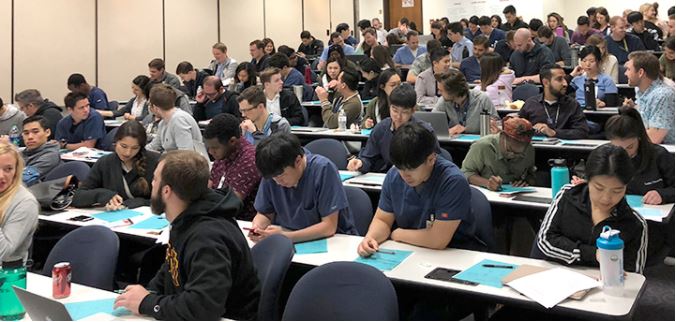 Volunteer lecturers and successful practitioners visit dental students and study clubs at select campuses to speak on responsible esthetic dentistry, the importance of continuing education, the career options beyond graduation, and explain the value of Accreditation in AACD.  For more information, or to schedule a lecture, please email:  credentialing@aacd.com.    
Scheduled Presentations
Currently, AACD does not have any lectures scheduled. If you are interested, we can work with you to schedule a virtual event for your student group. Please contact us for further details.  
Past Presentations
| | | |
| --- | --- | --- |
| University | Accredited or Accredited Fellow Member/Lecturer | Date of Lecture |
| Midwestern University - Downers Grove, IL | Dean Lodding, DDS, AAACD | November 7, 2019 |
| University of Michigan | Priya Tirumalasetty, DDS, AAACD | December 6, 2019 |
| Midwestern University - Arizona | Joyce Bassett, DDS, FAACD | January 9, 2020 |
| University of Louisville | David Schaefer, DMD, AAACD | February 26, 2020 |
| A.T. Still University - Arizona | Joyce Bassett, DDS, FAACD | March 5, 2020 |
| Boston University | Randall Burba, DMD, AAACD | March 12, 2020 |
| Sr Ramachandra University Chennai | Mohan Bhuvaneswaran, MDS, AAACD | March 10, 2020 |
| MHASA University KL Malaysian | Mohan Bhuvaneswaran, MDS, AAACD | April 8, 2020 |