Upcoming AACD Virtual Training
---
Wednesday, August 12 at 7:00 pm CT
Transform Your Practice with the Latest in Smile Design Technology
Achieve optimal aethetic results from smile desing to final restorations by using Artificial Intelligence smile design and integrated 3D smile design of DSDApp - simple, chairside, and cost-effective.

Learn:
How you can create an AI Smile Design with DSDApp with a few clicks!

How can you transform your Smile Design into the 3D design for a better diagnostic and more accurate treatment planning.

How to proceed with the 3D design for the mock-up/shells and final restorations.
Hosted by:

---
Tuesday, September 22 at 2:00 pm CT
Anterior Interproximal Space: Why and How to Pull it Off With Composite
Replacing tooth structure with composite is ideal when holding to the principles of biomimetic dentistry. Our objective as cosmetic dentists is to replace missing, defective, or decayed teeth in the most conservative fashion. Composite is incredibly versatile but cannot serve in every clinical situation.

This program will emphasize diastema closure, the most difficult additive procedure on anterior teeth, as well as laying out step-by-step approach to create the emergence profile and then develop the outline form. In the process of developing the 3D contour of the tooth, we must create 3D color parameters. Finally, finishing while creating the appropriate texture and luster to the composite will be discussed. 

Learning Objectives:
Define situations when composite is the ideal restorative material

Learn clinical tips for diastema closure

Attain seamless restorations in color and contour
Presented by Dr. Brian P. LeSage and sponsored by: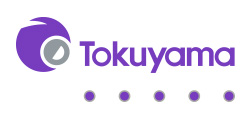 ---
Interested in hosting a webinar through the AACD?