The AACD recently conducted a drawing open to all AACD Orlando 2022 registrants to win a suite upgrade during the conference, and the winner is … drumroll, please…. AACD Accreditation Candidate, Joy Brauer, DDS. Dr. Brauer has been a member of the AACD since 2016, and now she is well on her way through the AACD's Accreditation process. We wish her luck on her journey to clinical excellence and are excited to pass the microphone to her, as she wanted to share her advice to anyone considering AACD Accredited status as well.
---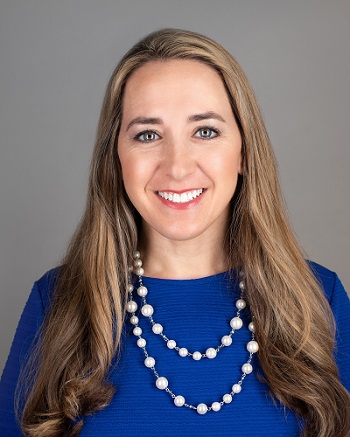 I will be honest. I was nervous about starting the Accreditation process. I attended my first scientific session after my friend, Dr. Sara Vizcarra mentioned that we should attend. The type of dentistry that I saw being done at that first scientific session blew me away. The next year in 2018, I took the written exam in Chicago. I knew if I took the written exam then there would be no turning back on the Accreditation pathway.

Over the last 3 years, I have taken multiple continuing education courses in order to advance my skill level and knowledge of cosmetic dentistry. One thing that I learned during this time period is that the dentists that are part of AACD are extremely supportive and encouraging of each other.
I have never been part of a dental organization in which there is such a sense of wanting others to improve their skills and be successful.   
At my first scientific session in Las Vegas in 2017, I was somewhat intimidated by the "Super Star" dentists that attended and presented. During my accreditation process, I have reached out to some of those "Super Star" dentists such as Dr. Amanda Seay, Dr. Adamo Notarantonio, and Dr. Marshall Hanson, and they have all been so helpful with giving me advice and evaluating my work. I live in the same city as Dr. Joyce Bassett and she recently referred a veneer patient that she thought I might be able to use for Accreditation Case Type I. That is what I am talking about! I am most grateful for my mentor, Dr. Michael Sesemann who has spent countless hours helping to train my "cosmetic" eye. As a mentor, he has been demanding and has very high standards in terms of cosmetic dentistry. He truly cares about the AACD and the advancement of our profession. I have one case type left to pass and Dr. Sesemann recently asked me what continuing education course I am going to take next. This is a common sentiment among many AACD members. It is the commitment to lifelong learning. 
I am excited to attend the AACD meeting in Orlando to see friends that I haven't seen in a while and also to be part of an organization in which its members are so supportive of each other and are focused on the betterment of our profession through dental education. 
- AACD Accreditation Candidate, Joy Brauer, DDS | www.joyfulsmilesaz.com
 
---
We have more exciting giveaways to come, but you have to be registered for AACD Orlando 2022 to be eligible to win. If you haven't registered yet and you plan on attending, don't wait!