by Joyce Bassett, DDS, FAACD
As we age, we experience a decrease in lip volume, tissue elasticity, lip mobility, and maxillary incisal exposure. The lip gets longer, and the teeth become darker. Sounds like fun, right? Many patients don't necessarily understand the concept of the esthetic zone and how age-related and other changes can affect their appearance. When a patient comes into my practice looking for whiter teeth, I like to utilize video, in addition to still photography, in order to give them a realistic look at how changes over time have affected their esthetic zone.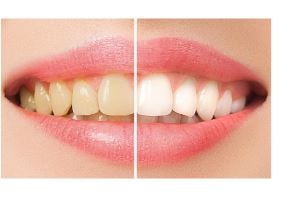 As a patient begins to understand the esthetic zone, I create value for the patient, I can bond with the patient, and it is easier for me to explain what their needs are. Oftentimes patients say "I never knew you could see my lower teeth like that!" 
Of course with many patients, we do experience pushback. My theory in dealing with patient pushback is to always LISTEN FIRST. The questions patients ask are very important to them and to me, as it shows me their priorities, as well as the aspects of treatment that might be difficult for them. Often patients will ask:
How much is it going to cost?
How long is it going to take?
Is it going to hurt my teeth now?
Is it going to hurt my teeth later?
As far as I see it, questions are the patients way of giving us permission to answer their objections and increase case acceptance. And oftentimes, it all starts with whitening.
To watch the full course, Professional Tooth Whitening: How to Maximize Breakthrough Technology, AACD members click here. Not an AACD member?

Join today
f

or multiple benefits, including access to

AACD CEntral online learning platform

, a $595 value.