"National Harbor is an ideal destination for individuals, couples, and families. Located along the Potomac River on 350 acres, the waterfront development holds more than 160 shops, 40 restaurants and eight hotels, as well as multiple entertainment venues and options for water-focused adventures."
From shopping to dining to nightlife, National Harbor, MD, has everything you need to make your next AACD Scientific Session getaway a great one. Whether you want to hang at the hotel and relax in the spa, or explore the DC area and Old Town Alexandria, this beautiful Chesapeake Bay location truly has something for everyone.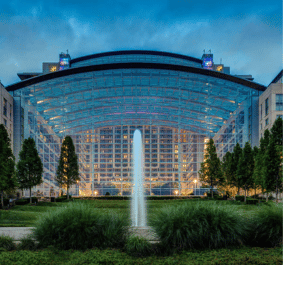 On top of spending time with your peers, networking, and learning from the industry's top educators, AACD 2024 National Harbor will allow you a chance to relax, kick back, and have fun.