Restoring Smiles and Lives
We Need Your Help Now More Than Ever
COVID-19 is affecting all aspects of life right now and social distancing and staying home can be especially dangerous for people experiencing domestic violence. Give Back a Smile is committed to being there for survivors of domestic violence who desperately need our lifechanging smile restoration services. But, more than ever, we need your help. Although most dental treatment is on pause for now until offices can reopen, there are 112 people who have been receiving restorative dental care through Give Back a Smile and we continue to receive new applications for our services daily.
Each year, we rely on major funds raised from our annual Give Back a Smile event which had to be canceled. This is more than $30,000 in lost revenue and for our small charity, this is substantial.
Here's how you can help survivors of domestic violence. Any amount makes a difference:
Participate in Steps for Smiles from the Comfort of Your Own Neighborhood
Friday, April 24
Suggested Donation: $40 USD/person
During the AACD Charitable Foundation's Steps for Smiles, participants will track their steps on Friday, April 24th, and the person with the most steps wins! All proceeds benefit survivors of domestic violence through the Give Back a Smile program. Join others around the nation by counting your steps. Even if it's within your own home. Be sure to post pictures of you "stepping for smiles" to social media.
No matter where you happen to be on Friday, April 24th, count your steps and log them here.
Whether it's running up and down your stairs or running in a circle, be the person with the most steps and get recognized on the Give Back a Smile Facebook page!
Donate an Item to the GBAS Silent Auction 
Although we weren't able to host the auction at AACD 2020 in Orlando, we still plan to hold the virtual silent auction in October which is Domestic Violence Awareness Month. All bidding will be done through a mobile device or computer.
Make a Financial Gift
$100 ensures GBAS patients can get to and from 5 dental appointments. $75 ensures 20 domestic violence shelters receive GBAS program information for victims in need.
Financial support ensures that when people need us, we can be there to help. And, every dollar donated, is leveraged more than 18 times in donated dental services.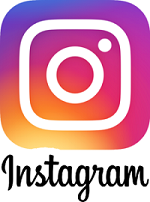 Thank you and please stay safe during these scary and uncertain times.
Have you followed GBAS on Instagram yet?
GBAS is all about spreading kindness, self-love and sharing the stories of the people Give Back a Smile has helped. 
 
Follow GBAS today!