AACD Advisor

| Here's What's NEW At

The 

American Academy of Cosmetic Dentistry

 
---
Enter Our Competition!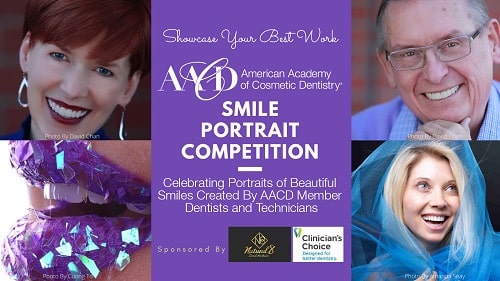 ---
Download Our FREE Featured Article from
the Journal of Cosmetic Dentistry

Post-Orthodontic Restorative Solution: Conservative Techniques with Direct Composite Bonding
By  Kevin M. Brown, DDS, AAACD

Download Here
Synopsis:
With the popularity and success of clear aligner therapy and orthodontist recommendations, many adult patients are consulting with restorative dentists on conservative and affordable treatment options for their post orthodontic smile enhancement needs and wishes. 
 
As a result, restorative dentists are seeing direct composite bonding in the anterior segment as an increasingly popular treatment choice to improve the smiles of their patients. Although it might be more challenging technically, the direct deposit bonding procedure—when performed utilizing sound principles and the proper esthetic materials—allows for predictable results in a noninvasive, conservative, and economical manner that often does not require anesthesia. Equally important, it produces happy, satisfied, and grateful patients with beautiful smiles.