AACD Advisor | Special Announcement
Special AACD Report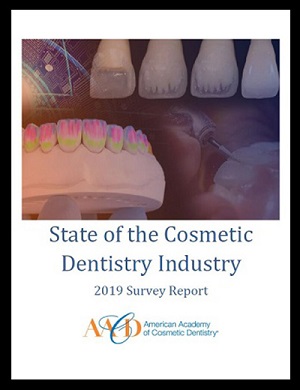 Download Now
Answered FAQs:
What would allow my practice to charge more for our services?
What were the most common dental procedures of 2019?
What are some must-have dental tools for 2020?
How do I grow my profit margin?
Should my practice focus more on cosmetic dentistry?
Where is the cosmetic dentistry market going?
This survey of dental professionals conducted by the AACD reveals that cosmetic procedures continue to bring life and revenue to dental practices. The survey includes a snapshot of the current dentist and practice demographics, plus promising findings relating to the growth of cosmetic dentistry as a whole and can be used to make informed decisions for your practice. 
---