Eligibility and Cost
The exams are free of charge and are intended for and available to AACD members only. It is the responsibility of each participant to contact his or her state board for its requirements regarding acceptance of CE credits.
Testing and CE
Each self-instruction exam is comprised of 10 multiple-choice questions. To receive course credit, AACD members must complete and submit the exam and answer at least 70% of the questions correctly. Participants will receive test results immediately after taking the examination online and can only take each exam once for credit. The exams are scored automatically by the AACD's online testing component. Although the AACD grants these CE credits, it is up to the receiving governing body to determine the amount of CE credits they will accept and grant to participants. The exams are only available online at www.aacd.com. A current web browser is necessary to complete the exam; no special software is needed.
Verification of Participation (VOP)
VOP will be sent to AACD members via their MyAACD account upon pass completion. Log onto www.aacd.com to sign into your MyAACD account. For members of the Academy of General Dentistry (AGD) and National Association for Dental Laboratories: The AACD will send the AGD and NADL proof of your credits earned on a monthly basis. To do this, AACD must have your AGD and NADL member numbers on file. Be sure to update your AGD and NADL member number in your AACD member profile on MyAACD.com. All participants are responsible for sending proof of earned CE credits to their state dental board or agency for licensure purposes.
Disclaimer
AACD's self-instruction exams may not provide enough comprehensive information for participants to implement into practice. It is recommended that participants seek additional information as required. The AACD Self-Instruction Program adheres to the guidelines set forth by the American Dental Association Continuing Education Recognition Program (CERP), and the AGD Program Approval for Continuing Education (PACE). Exams will be available for a maximum of 3 years from the publication date for dentists, and 1 year from the publication date for laboratory technicians.
Questions and Feedback
For questions regarding a specific course, information regarding your CE credits, or to give feedback on a CE self-instruction exam, please contact the AACD Executive Office by e-mail or by calling 800.543.9220 or 608.222.8583.





ADA CERP is a service of the American Dental Association to assist dental professionals in identifying quality providers of continuing dental education. ADA CERP does not approve or endorse individual courses or instructors, nor does it imply acceptance of credit hours by boards of dentistry. AACD designates these activities for 1-3 credit hours to continuing education credits. Concerns or complaints about a CE provider may be directed to the
provider
or to 
ADA CERP
.


NBC Approved Qualified Continuing Education Provider.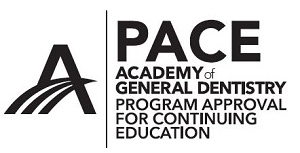 American Academy of Cosmetic Dentistry® Nationally Approved PACE Program Provider for FAGD/MAGD credit. Approval does not imply acceptance by any regulatory authority or AGD endorsement.
1/1/2023 to 12/31/2024.
Provider ID# 216647