AACD Accreditation is the next step in advancing your dentistry knowledge.
Read our introductory guide and learn about member benefits. 
---
Want to take your dentistry to a whole new level of excellence? AACD Accreditation is the way to go!

What kind of dentists accomplish AACD Accreditation? Dentists JUST LIKE YOU.
Research shows
that AACD member dentists generate 25% more practice production than non-members. Also, while non-member dentist revenues average $800,000 annually, AACD general member revenues average $1.2 million, and
AACD Accredited member revenues top that, at $1.6 million.

Accredited AACD Members often say it's not really about the credential - it's about the journey. AACD Accreditation is the place where you can achieve your full potential as a dental professional. Learn more about the journey and AACD Accreditation in this short video: AACD Accreditation: Be Better For It.

Want to learn more? Watch our series "AACD Accreditation Insights: Perspectives from AACD's Accredited Alumni"  to hear Accredited Members discuss their journey through the process of AACD Accreditation. In this four-part series, newly Accredited Members share what achieving AACD Accredited status has meant to them, how it has helped them find their way in the field of dentistry, and how it has transformed their practice, and in some cases, their lives.
Also in the series, you'll hear Accredited Members talk about how their philosophy of diagnosis and treatment planning has changed as a result of becoming Accredited and explain the benefits of having a mentor help you through the Accreditation process. In the final video of the series, Accredited Members offer insights and advice for anyone contemplating starting the AACD Accreditation process.
---
Since 1986, the AACD Accreditation process has provided an excellent opportunity for dentists and laboratory technicians to enhance their professional skills and knowledge in cosmetic and restorative dentistry. Accreditation is an honor - requiring a dedication to continuing education and responsible patient care. The process involves a written exam, submission of clinical cases and oral exam. Learn more about what makes AACD's Accreditation unique.
---

Introductory Guide to AACD Accreditation
---
 

Why Become Accredited?


 

"To be honest, I wondered the same thing myself. But speaking from personal experience, Accreditation has fundamentally changed the way I look at a smile. And since I've achieved Accreditation, I will always judge my results against those high standards."

John Weston,
DDS, FAACD

Accredited Member Benefits
---
Use of AACD Accredited Member logo
Right to advertise Accredited member status
Preferred listing within the online referral directory (find a dentist or find a laboratory technician locators)
AACD Accredited Member pin
Recognition ribbon at the Annual AACD Scientific Session
Recognition onstage at the Annual AACD Scientific Session and your case featured in the Showcase of ExcellenceAward upon attainment
Accredited Member medallion
Exclusive reception at Annual AACD Scientific Session
Public relations efforts on your behalf from the AACD Executive Office
Eligibility to run for one of five designated seats on the AACD Board of Directors; and the right to run for ABCD and Executive Committee positions
Entitlement to vote for certain positions (ABCD)
Eligibility for credentialing committee service (Accreditation Committee, Written Exam Committee, Accreditation Examiner)
Can be part of and participate in the Facilitators Program (reaching out to and encouraging members in the process)
Ability to be part of and present on behalf of the University Outreach Program
Potential to become an AACD Sanctioned Credentialing Educators
Can pursue AACD Fellowship
Class of 2023
---
Congratulations to the Class of 2022. The American Academy of Cosmetic Dentistry welcomes six dental professionals to Accredited Member status. 
Read More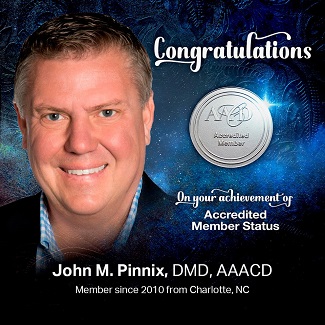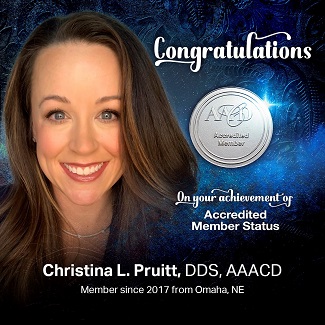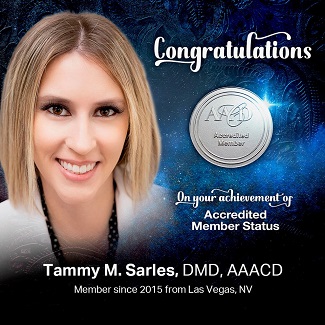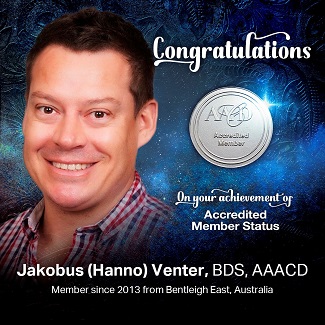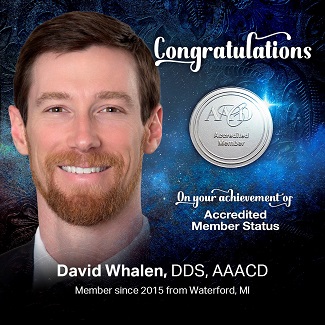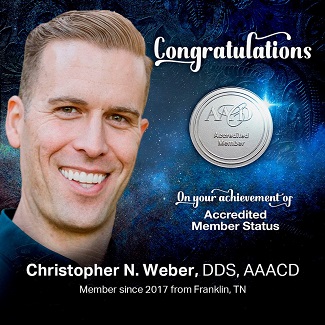 "The time, commitment and dedication that's required to complete the Accreditation process is unrivaled. The sense of achievement that comes with it is indeed life changing. These newly Accredited members have completed this task and have so much to be proud of, as they have reached a level of dentistry that is desired by many and achieved by few."

-AACD Accreditation Chairman, Adamo Notarantonio, DDS, FAACD.