AACD webinars are open to all. You need not be a member to attend, although only AACD members may earn CEUs. Webinars are on Thursdays at 7 pm CT unless otherwise specified below. 
---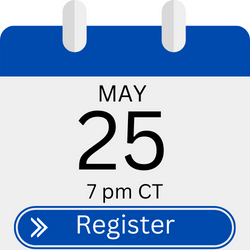 Insurance Freedom:


Three Steps to Taking Back Control of Your Practice
Webinar sponsored by All-Star Dental Academy | Alex Nottingham, JD, MBA | 1 CEU
Join us for a live training event with All-Star Dental Academy's CEO, President of Coaching, and Lead Consultant, and discover the tools and confidence to break free of the stranglehold of insurance. Whether you are in-network or out-of-network, you will benefit greatly from this training webinar!
---


AACD New Member Mixer


Networking Event 

| Presented by AACD Member Relations
In this quickfire overview of AACD membership, meet other new members and talk through basics like navigating the AACD members-only website, including AACD CEntral online learning, CE transcripts, the Open Forum and renewing online; get an introduction to the Dental Dojo; and learn how to best prepare for the Accreditation Written Exam. 

 
---
Lunch & Learn Webinar | Dr. Affan Saghir | 1 CEU
Originally from Huddersfield West Yorkshire, Dr Affan is one of the UK's most prestigious dentists, a lecturer for Invisalign and the creator of the ABC dentistry method:
A – Align (straighten teeth)
B – Brighten (whiten teeth)
C – Contour (composite bonding hand crafted and applied to teeth)

 
---
From Panicked to Prepared: How to Reply to a HIPAA Audit
Webinar sponsored by Compliancy Group | Liam Degnan | 1 CEU
You're probably wondering how you got here. You're going about your business, and you receive an audit for the Office for Civil Rights; now what? You might be panicking but take a deep breath because Compliancy Group is here to help. In our upcoming webinar you'll learn the in's and out's on how to respond to an OCR audit. We'll take you through the steps to ensure you have everything aligned and documented while giving you some comfort using real-life examples. Register now to learn how to protect your business!
 
---

Increasing Dental Practice Profitability
Webinar | Scott Manning | 1 CEU
During the 60-minute live training, Scott will share how to get more out of your current practice model through increased leverage, enabling you to deliver the comprehensive health your patients need while achieving the financial results you deserve. Optimize your practice operations to minimize overhead, increase production, create a multi-income stream practice system with niche procedures, and more.

Register for this free program and you will be entered to win three books, including a copy of Scott's book, Creating a Highly Profitable Dental Practice!
---

Gummy Smile and Crown Lengthening
Webinar | Melissa Seibert, DMD | 1 CEU
Patients often come to the dentist seeking treatment for excessive gingival display ("gummy smile"). However, there are a whole host of reasons why a patient may have excessive gingival display. In this live presentation, you'll learn discover a workflow for recognizing and diagnosing the cause of excessive gingival display. Join Dr. Melissa Seibert of the Dental Digest Podcast for this amazing hour-long live lecture!
---
What's an AACD Webinar?
AACD Webinars are engaging and informative events presented by AACD sponsors and corporate members, that allow members and non-members to learn about the latest tools and techniques for running a successful lab or practice. Plus, sessions allow for 1 hour CEU credit for AACD members.
*Registration is required for Webinar events and space is limited
---
Missed a program? Check AACD CEntral to see if the recording is available!