Credentialing Statements

Accreditation Case Types 4 & 5:

It is important that each individual demonstrates the ability to replicate the primary, secondary and tertiary anatomy of anterior teeth, therefore any facial matrices or aids, other than an incisal putty matrix will not be allowed for the fabrication of direct resin veneers. 

Credentialing Photography Lighting Statement:

All photographs submitted for Accreditation and Fellowship examinations should be taken utilizing direct undiffused lighting sources (i.e., without using softboxes, pocket bouncers, filters, diffusers, etc.). Failure to employ proper lighting techniques may result in photographs that lack critical and subtle color, shape, and textural elements. Photographs that fail to satisfactorily show these natural and restorative elements may prevent the Accreditation Examiners from being able to adequately evaluate the case and will result in the case being failed due to improper photographic protocol.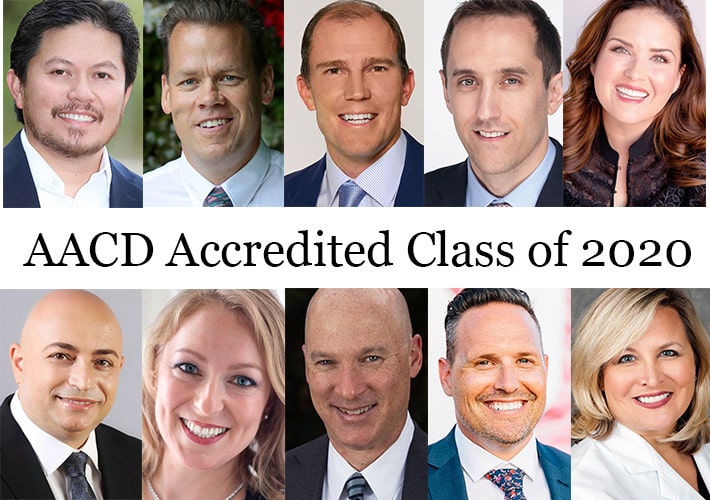 AACD Congratulates the Accredited Class of 2020!
AACD Accreditation
The Accreditation process, which was developed by the American Academy of Cosmetic Dentistry and is the world's most recognized advanced cosmetic dentistry credentialing program, encourages further education, interaction with like-minded colleagues, and the opportunity for professional growth. Accreditation requires dedication to continuing education and responsible patient care. Learn More.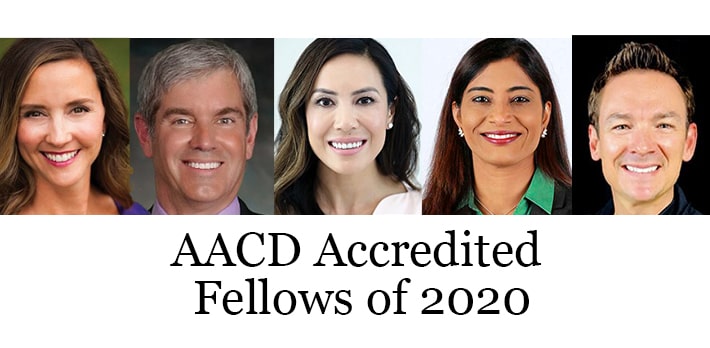 Congratulations to the newest AACD Accredited Fellow Members!
AACD Fellowship
Fellowship is the second level of achievement available to American Academy of Cosmetic Dentistry® members. The status of "Accredited Fellow" of the AACD is granted after completion of all requirements and is in accordance with the AACD's mission of education and excellence. Additionally, Fellowship provides a means for the Accreditation/Fellowship Committee to evaluate the continuation of clinical excellence and commitment to cosmetic dentistry by its Accredited members. Learn More.
Save
Save
Save
Save