By Brian Koenig

Why does your practice need a website? Because, if done right, it can be your largest source of new patients. Unless you're a dentist, graphic designer and online marketer, you'll likely need to hire a company to build and manage your website. But how do you choose the website provider that's right for you?
 
Here are three steps for choosing a provider that best fits your needs:
 
Step #1: Determine Your Goals
Having a website is as essential as having a phone number and business cards. But is that all it is? Just a few webpages with your logo and contact information? If so, the process is simple: Hire a local website designer. If, however, you want your website to attract new patients to your practice, you'll need more than just a website designer. You'll need a comprehensive solution that includes every piece of the online marketing pie. With so many prospective new patients researching on the Internet, the opportunities are limitless. 
| | |
| --- | --- |
| This is why online competition among dentists is rising. Which is also why you must choose a website provider that can help grow your digital presence in a meaningful way. That is, if generating new patients is your number one goal. | "With so many prospective new patients researching on the Internet, the opportunities are limitless." |
Step #2: Understand the Types of Providers
Once you know what your goals are, you can determine what type of company fits the bill. There are three main types of dental website providers:
1. The Designer
Typically, this is a local designer you'll discover through a referral or a local Google search. The designer has a diverse portfolio of clients, including everything from retailers to business-to-business firms. They are the jack of all trades.

The designer can build a beautiful website. The drawback is they generally do not have experience in the dental field. This can be problematic. You would have to educate them on how the typical dental patient thinks and feels. They would then have to research the best practices for building a patient-generating design. Hiring a designer has its benefits. You get a nice-looking website for a one-time fee and can meet with them face-to-face. If you just want a website to put on your business cards, this may be a great option.

However, this solution tends to be very expensive, and you have to teach the designer the nuances of the dental field. A website created by a local designer offers tremendous opportunity for personal expression (that is, getting that perfect shade of blue), but it underperforms as a new patient acquisition tool.
 
Also, local designers typically subcontract SEO work, social media updates, and other integral functions. They are often "artists" with little business or marketing experience. This leaves you to figure out the marketing component.
 
2. The Dental Website Product Provider
The product provider shares some similarities with the designer. They offer a website as a "product," not an ongoing service. One key benefit of hiring the product provider over a designer is that they specialize in building websites for dentists.
 
They can design your website, and they might even write some content for it and do the initial on-page Search Engine Optimization (SEO).
Like the designer, though, the long-term marketing component lies on you. This includes making your own updates, writing and adding new content, and other ongoing initiatives. And what about SEO? If getting new patients is your number one goal, this component cannot be overlooked. Tending to these activities on an ongoing basis is outside of the scope of what a product provider can offer.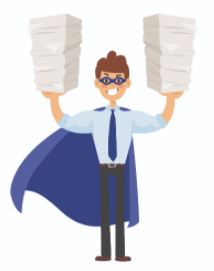 This solution treats a website as a "set it and   forget   it" resource. But the web doesn't work like that. You'll need to constantly add content, update your hours, swap out photos, etc. Many product providers see this as an annoyance. Thus, any changes you request can take weeks. Or a court order.
 
A product provider's goal is to create your website and collect a monthly hosting fee — hoping you'll find the lack of performance a fair trade for their low price.
3. The Dental Website Service Provider
If you're looking for an integrated solution for   maximum   new patient generation, the service provider is your best bet. They specialize in the dental industry, they offer patient-centered design, and they have a long-term marketing plan. Moreover, by specializing in the dental field, service providers can acquire a large set of data as to what works and what doesn't.
 
The service provider doesn't just build websites. They provide a full-circle strategy to produce new patients and nurture existing patient relationships.
Here's what an integrated service plan might look like: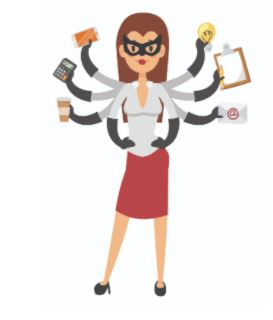 Design: Mobile-optimized website designed to convert new patients
SEO: Search engine optimization to gain qualified web traffic from Google
Content: Compelling content written from the patient's point of view
Social media: An active social media presence that keeps patients engaged
Email: Automated campaigns to keep your practice top of mind
Reviews: Reputation management to improve your online image

In short, here's what differentiates the service provider from any other website provider: You're not just checking off the "have a website" box, you're partnering with a company to achieve one common goal – retain and secure more new patients.

Step #3: Vet Your Prospective Provider
Once you've figured out which type of company best fits your needs, it's time to vet your prospective provider.
How do you do this? Ask them these five questions: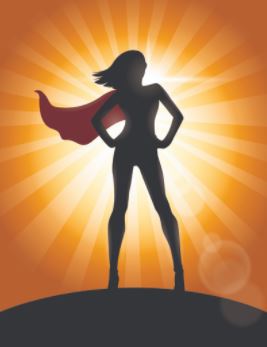 Who will write the content for my website? One of the most important elements of a patient-converting website, content should be written professionally and from the patient's point of view. Be cautious of any provider that expects you to supply the words that must convert a prospect into a new patient.
How will you handle my SEO? If your prospective provider outsources their SEO to a third party vendor, there could be a disconnect in your overall strategy. Their SEO team should follow Google's guidelines with time-tested optimization strategies.
When will my website launch? It takes about 30 to 45 days to launch a high performance website. Consider it a red flag if your prospective provider boasts that they can get your website up and running in under a couple of weeks.
What happens after my site goes live? If you've hired a designer or product provider, then after launch the project is finished. However, if your goal is new patient acquisition, you'll want to know what will be done to improve your online presence over the long haul. 
How will I know my website is working? Transparency is important to ensure you're getting a return on your investment. Ideally, your prospective provider has the resources to name each new patient your website produces.
Finding that responsive, results-oriented website provider doesn't have to be something you dread. By following the steps listed above, you can have the new dental practice website you've been wanting from the website provider who will best help you achieve your specific goals.