By Smile Marketing

When was the last time a new patient told you they discovered your practice by flipping through a phone book?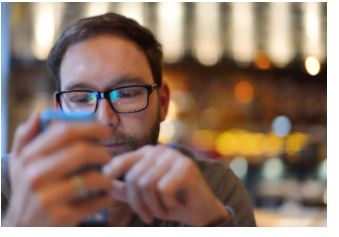 Today, you're much more likely to hear them say they found you by searching on their phone.
A surge of consumers using smart phones and tablets to do online research has made mobile-friendly website design and optimization a necessity; it is no longer just a suggestion. For many, a smart phone or tablet is their primary computing device, whether on the go or at home.
 
Continue reading as we count the top three ways mobile searches could influence your practice this year.
1. Search Engine Rankings
 
It's no secret that page one rankings are something many cosmetic dentists strive for in the hunt for new patients. Until recently, Google has returned nearly identical search results regardless of the device the search was performed on.
 
Leave it to Google to shake things up. Early last year, they announced that a new algorithm would allow differing search results to appear for the same query, dependent only on the type of device being used. This means that it's possible for your practice to rank in the top spot for searchers typing in "cosmetic dentist in Denver" on a laptop, but not show up until page four on a smart phone if your site is not mobile-friendly.
 
Bottom line: If you don't want your practice website to disappear on mobile search results, it's time for a mobile-friendly website.
 
2. Mobile Searches Surpass Desktop  
 
If Google's announcement about mobile search rankings wasn't enough to convince you it's time for a mobile-friendly website, consider this: more than half of all Internet searches are now coming from mobile devices like smart phones and tablets.
 
It's time to accept the fact that your practice is (or should be) getting new patients from mobile searches. And if you don't have a responsive website, you're missing out.
 
Bottom line: The number of users searching on mobile devices has been skyrocketing over the past few years. With no signs of slowing down, it's time to invest in a mobile-friendly website if you haven't already.
3. User Behavior
Potential patients who use mobile devices to search for a dentist (or any good for that matter) act differently than those who opt to search on a desktop computer.
Here's how:
Purchasing power: Searchers using mobile devices are often ready to buy—after all, they've got the ability to click "call" and make an appointment with your office on the spot.

Time: Mobile users are often on-the-go and aren't going to spend a ton of time on your website. You've got a much smaller window (and screen size) to capture their attention.

User Interface: Speaking of capturing their attention, it's important that your responsive website be designed with the mobile user in mind. Pop-ups, too much text, and hard-to-navigate menus will cause you to lose a mobile browser almost immediately.
Bottom line: You have less time and space to grab the attention of searchers using a mobile device. Making sure your address and phone number are clearly visible, without too much clutter, can help generate more qualified leads for your practice.
 
Interested in learning more about how you can get new patients from the Internet? Download our free eBook by clicking here.