The American Academy of Cosmetic Dentistry updated the Find-a-Dentist locator website the week of February 26th, 2018. This update provides better value with an updated look and feel.

Here are three things to know about this updated member benefit:
 
1) Members No Longer Need to Claim Their Profile
When we updated this member benefit, we wanted to eliminate the step of having to claim your profile. Now, all member profiles will automatically be populated with your basic information and made active when you join.
 
2) All Members Receive an Enhanced Profile
In addition to eliminating the step of having to claim your page, we also decided to make the enhanced profile standard for all members. You no longer have to upgrade to add photos and videos, links to your social accounts and more! Find out everything that is now included in your enhanced profile here.
 
3) Better Consumer Facing Experience
We've made it easier for consumers to find our AACD member dentists! Our new search results page makes it easier for a consumer to see how close your practice is to their location.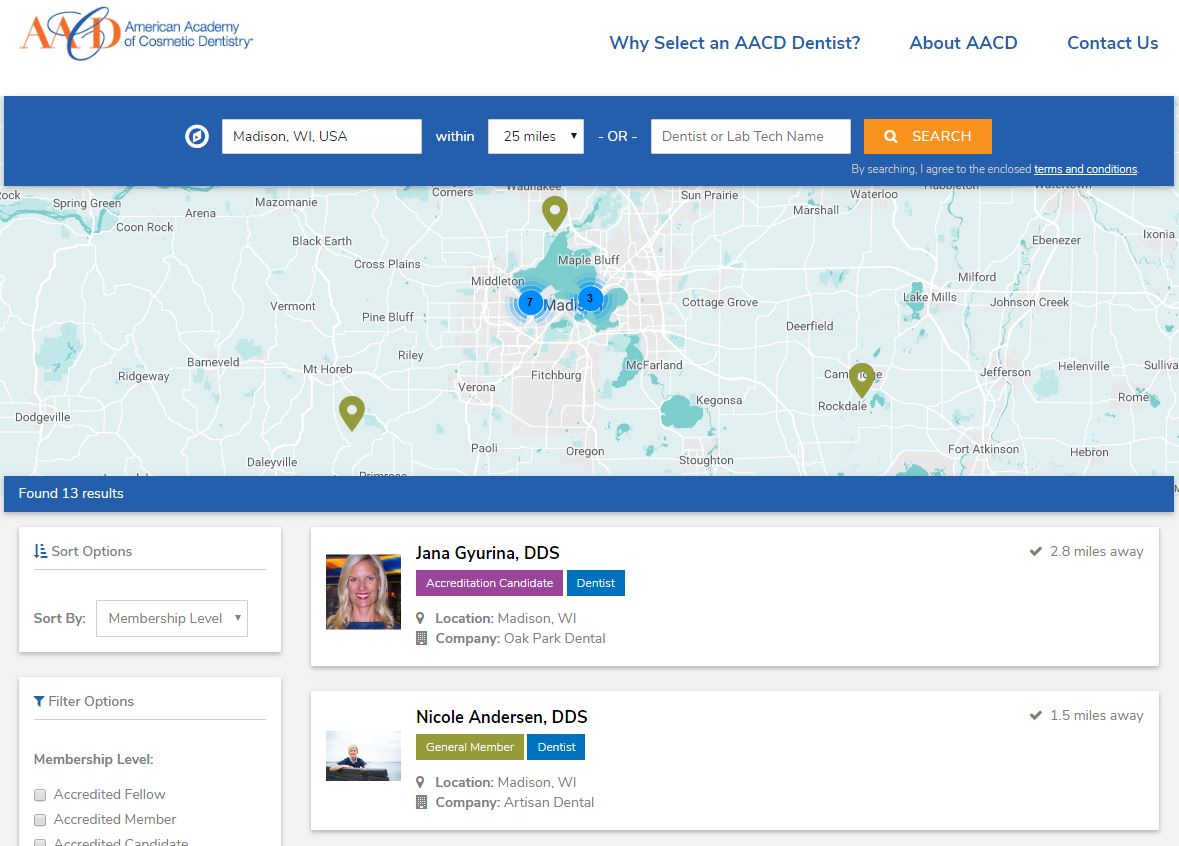 For more information about the updated AACD Find-a-Dentist locator click here.