Becoming an Accredited Fellow member in the AACD is the highest honor obtainable within the Academy. In addition to meeting the rigorous requirements of an Accredited Member, an Accredited Fellow has successfully completed cosmetic dentistry that meets the Accreditation standard of excellence set forth by the American Board of Cosmetic Dentistry for an additional 45 patients. By successfully completing this process, an Accredited Fellow demonstrates a continued ability and sustained commitment to deliver excellence in cosmetic dentistry. 
The American Academy of Cosmetic Dentistry (AACD) recently recognized Eric Wang, DDS, FAACD, as an Accredited Fellow member. Accredited Fellow members have demonstrated their dedication to continuing education and responsible patient care by becoming credentialed by the AACD. The AACD is proud to honor Dr. Wang!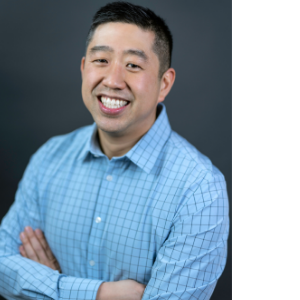 Dr. Eric Wang is a native of Minnesota where he earned his DDS in 1999 from the University of Minnesota. He has been a member of the AACD since 2012 and was Accredited in 2017. One of his passions has been serving those in need. He has been active in the AACD's Give Back a Smile program and has participated or hosted the American Dental Association program Give Kids a Smile through the years. Through the Minnesota Dental Association, he volunteers at their annual Mission of Mercy and donates free dental care through the Donated Dental Services program. 
Other non-profits that Dr. Wang has donated time and energy to include the Union Gospel Mission of St. Paul, the Spear Open Wide Foundation, and Sharing and Caring Hands of Minneapolis. Dr. Wang serves AACD's New Member Relations Committee and is on the board of the Minnesota Academy of Cosmetic Dentistry. He continues to participate as Visiting Faculty at Spear Education, mentoring others in the profession. He is a graduate of the Kois Center, has a Mastership through the Implant Prosthetic Section of the International Congress of Oral Implantologists, and is a Fellow of the AGD. 
Congratulations Dr. Wang!
For more information about AACD's credentialing programs or to start your AACD Accreditation or Fellowship journey today, visit www.aacd.com/accreditationfellowship.