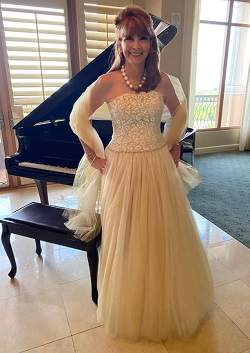 AACD Accredited Member, Marilyn Calvo, DDS, AAACD, of Hidden Hills, California, was inaugurated as President of the American Academy of Cosmetic Dentistry (AACD) on April 29, 2022, during the AACD's annual membership meeting.
Dr. Calvo is a 1979 graduate of the University of California at Los Angeles School of Dentistry She has been in private practice in Encino, California, since 1980 where she focuses on cosmetic restorative dentistry. She is an Accredited Member of the AACD, has been a featured dentist on Ten Years Younger, the TLC TV show.  
Dr. Calvo has for many years volunteered at a local children's dental clinic, has served as Co-Chairman of the UCLA Dental School Apollonians, and has volunteered with National Charity League. Currently, she is honored to be an Examiner and mentor for the AACD. She enjoys spending time with her family and friends and particularly enjoys cooking and entertaining. She and her husband, John, have three children and five grandchildren.
The Academy is excited to see what Dr. Calvo's presidency will bring to the future of the AACD. Her presidential term will continue until the Annual Scientific Session, AACD 2023 Texas.