By: MySocialPractice
When potential patients in your local area are looking for a cosmetic dentist, Google is the first place they go. 
Recent studies reveal that 97 percent of people learn more about a local company online than anywhere else. Is your cosmetic dental practice showing up when some searches "cosmetic dentist near me" or "cosmetic dental practice"?
How is your cosmetic dental SEO stacking up against other cosmetic dentists in your area?
The concept of Google SEO (search engine optimization) is simple: If your cosmetic dental practice is not appearing in the top results, you are missing out on new patients. 
Potential patients searching for a new cosmetic dentist trust the top results of Google Search and are not likely to scroll down very far to see additional search results.
That's why it is important for your Google My Business to be optimized for search. Most cosmetic dental practices are not utilizing all of the tools available on Google My Business.
Don't let the complexity of Google scare you away; this article will simplify your understanding of Google SEO and Google My Business and show you why having an updated profile is important for your practice.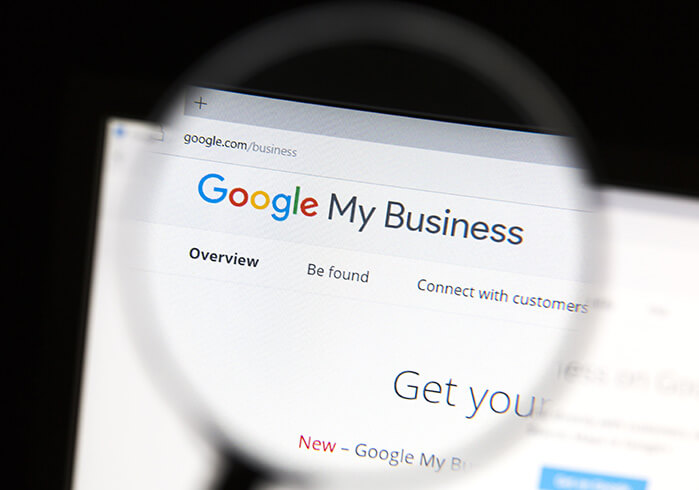 What is Google My Business?
Google My Business is an online profile for your cosmetic dental practice that exists right on Google. Your profile is searchable and contains your practice information. Think of your Google My Business profile like a mini-website hosted by Google to support your practice in getting local attention. 
Instead of taking users directly to your dental website, they can get a summary of the information about your practice on your Google My Business profile. Your profile has information like your phone number, your practice address, business hours, patient reviews, links to your website, and personal photos and videos. 
88 percent of searches for local businesses on a mobile device either call or visit the business within 24 hours.
When your Google My Business profile is set up correctly, you appear in local search results including in Google Maps. If your cosmetic dental practice is easily found on Google Maps and contains accurate information, you are much more likely to convert people searching online into real, life-long patients.
Why Do Cosmetic Dental Practices Need Google Maps SEO?
Why should you take time out of your busy schedule to ensure your Google My Business profile is optimized and set up correctly? The answer is local search results.
How do you show up on the top results? By having great Google Maps SEO. Optimizing your profile will increase your online presence by a landslide, including your overall dental SEO like your website and social media pages.

How does your cosmetic practice measure against the competition? Find out here!