Industry leaders, NUVO™ clinicians, and online influencers will come together on June 16 at 2:00 pm for a day of exclusive and actionable content to celebrate the launch of the NUVO product line. 
The all-day, virtual "Brand NUVO Day" event will feature members of the NEW NUVO online community, experienced NUVO clinicians, and masters of service and marketing Terri Sjodin, Susan Salgado, and Afdhel Aziz. The highlight of the day will include an exclusive appearance by a Grammy and Tony Award® Winner that's sure to please. 
The event will showcase how NUVO is changing the way dentists practice every day. Presentations will include: 
a review of the NUVO Internal Fit System 

information about how to manage a multidimensional implant practice 

an overview of what's new about NUVO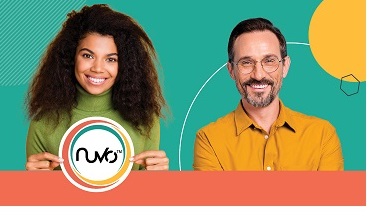 NUVO embraces the philosophy of "simplicity made accessible" and focuses on simplicity, versatility, reliability and affordability. The line is currently making waves in the dental implant industry with it's  one-of-a-kind collaborative and exclusive online community where clinicians can access real-time, peer-to-peer education, recognition and rewards. 
Interested in attending? You can register online here, and learn more about NUVO™ at nuvoimplants.us.