What is Cosmetic Dentistry?
Cosmetic dentistry is dentistry aimed at creating a positive change to your teeth and to your smile. The American Academy of Cosmetic Dentistry (AACD) is the primary dental resource for patients as they strive to maintain their health, function, and appearance for their lifetime. We believe that esthetic dentistry must complement the overall general and oral health of the patient. Learn more.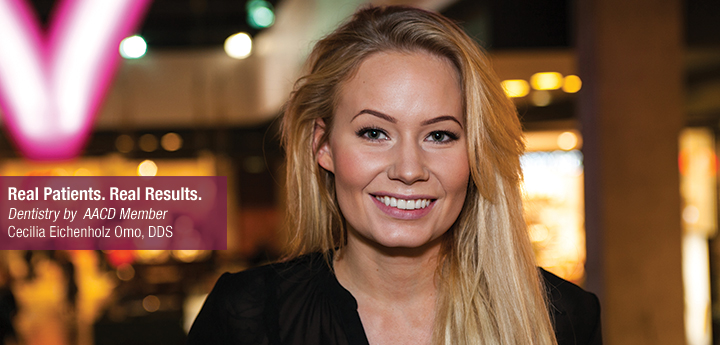 Cosmetic Procedures
Smile enhancement can have dramatic results on your overall appearance; even the smallest step can boost your confidence, self-esteem, and make you want to smile more. With modern advances in dentistry, cosmetic procedures can range from a basic color correction to replacing missing teeth, and everything in between. Explore your options at Your Smile Becomes You.
Why Select an AACD Dentist
Members of the American Academy of Cosmetic Dentistry are offered education and training on the latest procedures, techniques, and products through AACD publications, conferences, and workshops. AACD member professionals stay a step ahead of their peers by keeping informed on trends and learning how the latest products and technology benefit the patient and support responsible esthetics and systemic oral health. By selecting an AACD member dentist, you know your dental professional cares enough to stay in the forefront of cosmetic dentistry, so you receive the most up-to-date and best care available. Learn more about AACD member dentists and laboratory technicians here.
Common Questions
I don't like my teeth or my smile – what can I do? A wide variety of options are available to improve tooth function and how your smile looks. See how other patients with similar problems were helped, then look for an AACD dentist near you to get started on your new smile. More at Your Smile Becomes You.