The most conservative method of restoring a Class IV fracture or correcting an anterior tooth size discrepancy is often composite resin. A composite restoration usually requires the least removal of healthy tooth structure. Many dentists choose porcelain over composite for this type of situation as the blending of the restoration within the natural dentition often creates a challenge. This article demonstrates how a few simple techniques with minimal layering can empower the dentist to mimic nature quickly and effectively.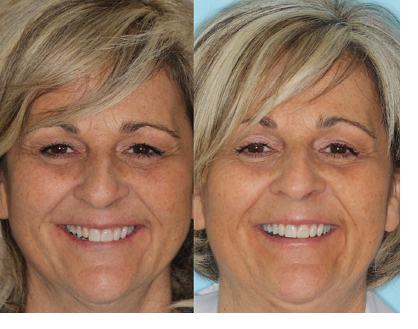 This offers patients a quick, beautiful and conservative result using composite resin in a single appointment. Since most Class IV restorations are performed to handle in an emergency situation, this is a very important technique for any cosmetic dentist to master.
To view a Class IV Direct Resin Restoration case study by AACD Accredited Member, Daniele Larose, DMD, AAACD, download the free whitepaper, Ensuring a Seamless Transition from Natural Tooth to Composite Restoration: Restoring a Lateral Incisor to Proper Dimensions After Orthodontic Treatment.
The American Academy of Cosmetic Dentistry's mission includes offering superior educational opportunities to dental professionals, such as our annual scientific session, virtual dental education courses, the Journal of Cosmetic Dentistry, and various events throughout the year. Not an AACD member yet? Join now!