As the Rolling Stones famously expressed: It's only rock 'n roll, but I like it.
You'll like it, too, when you see how AACD member, Dr. Ethan Harris, has built his dental brand around his passion—rock 'n roll—and created a buzz-worthy practice in San Ramon, California.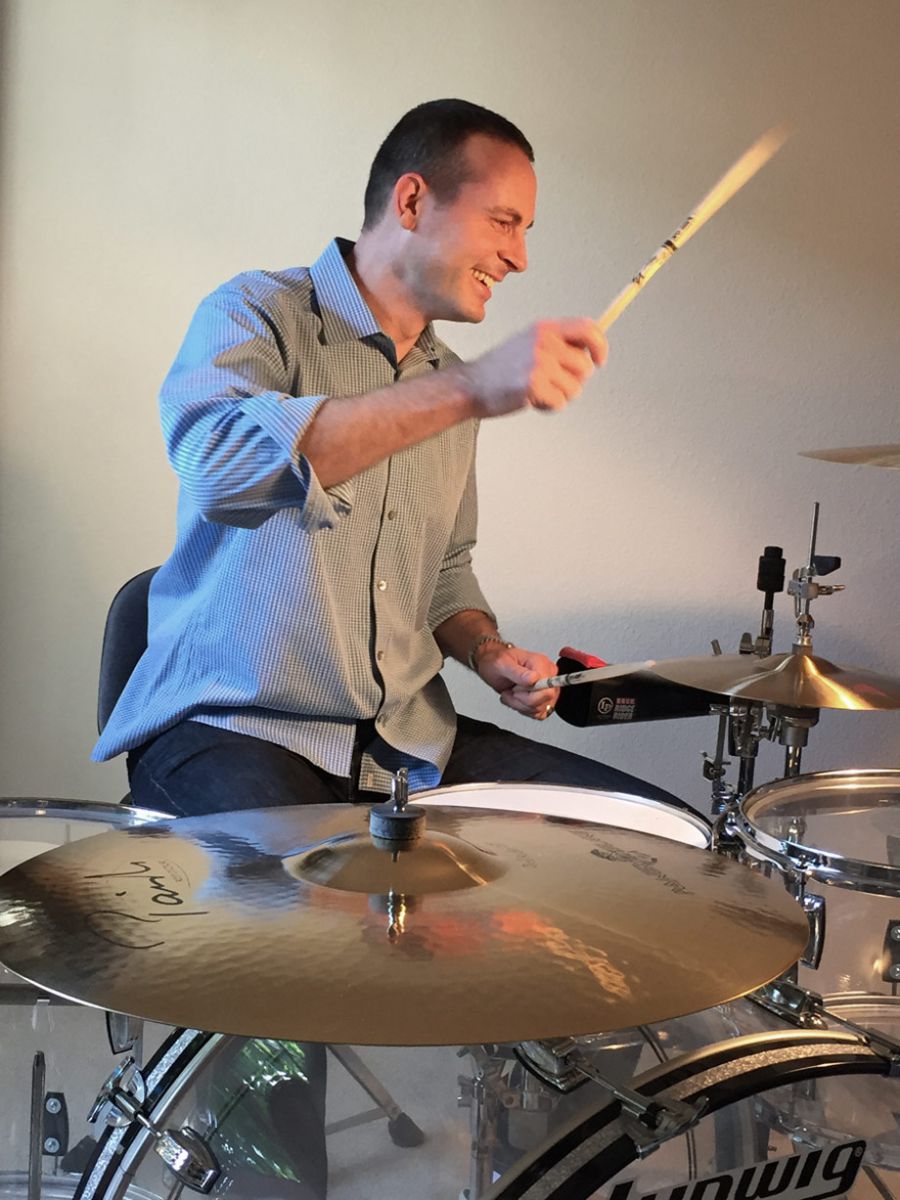 But it takes more than a passion for music to build a brand. Ethan's twin passion is about, "Giving people what they want—to feel confident and fall in love with their smile." That's what allows Rock 'n Roll Dental (yep, that's the name!) to authentically convey their enthusiasm for dentistry and supplies the  "why" of the practice. 
"Growing up a musician, piano player, drummer," Ethan explains, "I bring my passion to the décor of the office. I feel my training in art is exhibited in my cosmetic dentistry and patient results."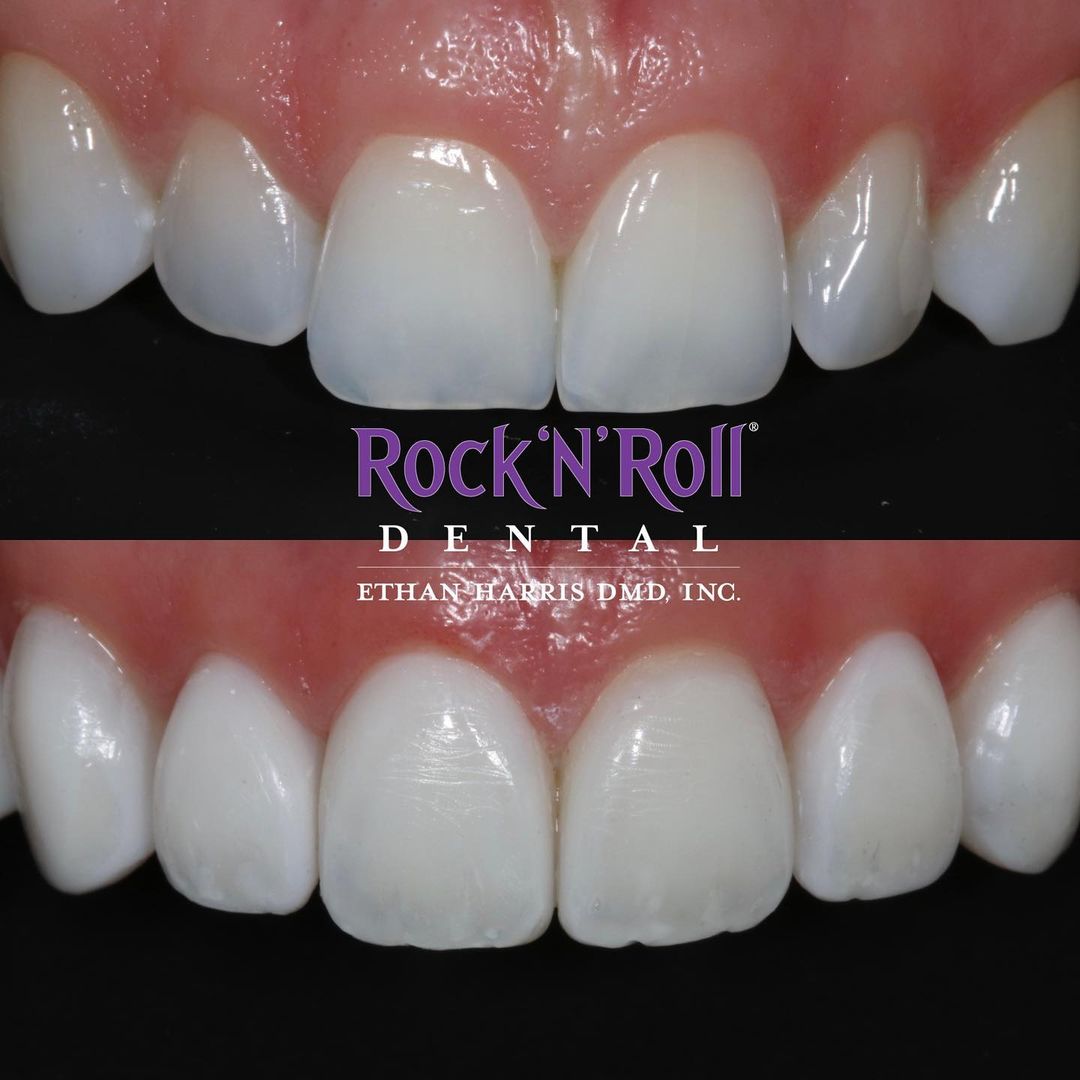 His unique metal band-inspired logo was a collaboration between a famous 80's heavy metal band drummer and Ethan himself.
"Consumers admire and gravitate to companies that display a compelling vision," according to Charlie Hughes and William Jeanes, authors of Branding Iron, "a vision executed in a way that differentiates them in the marketplace."
It's all about creating a preference.
Naming a dental practice Rock 'n Roll Dental is known as an off-core differentiator: Something that provides a benefit (rock 'n roll music) but isn't fundamental to the category itself (dentistry). In Outsmart the MBA Clones, author Dan Herman implores businesses to ask, "What can I do that my competitors aren't yet doing, and won't imitate, in order to turn a lucrative and attractive group of customers into my enthusiasts?"
An off-core differentiator can help you to cut through the clutter, stand out, and create a preference.
Asked how he would fill in the blanks to this simple positioning construct, Ethan responds:
Especially for music lovers and those who want to enhance their smile,
Rock 'n Roll Dental is the best cosmetic dentist
that delivers natural-looking smile enhancements,
because we are experts at non-invasive direct resin veneers.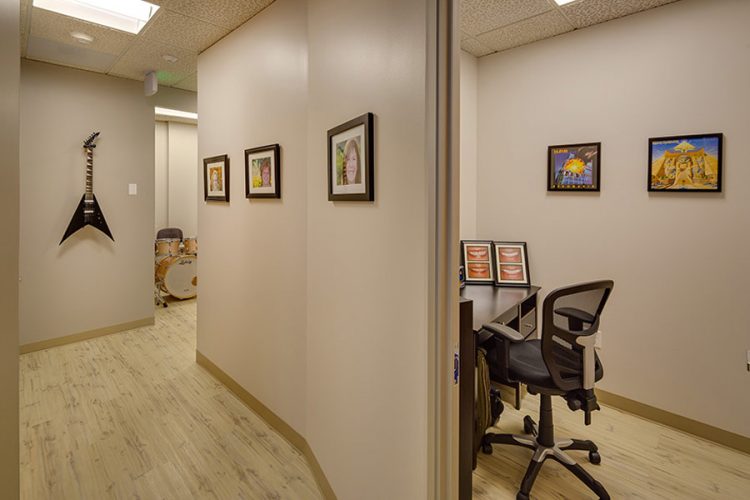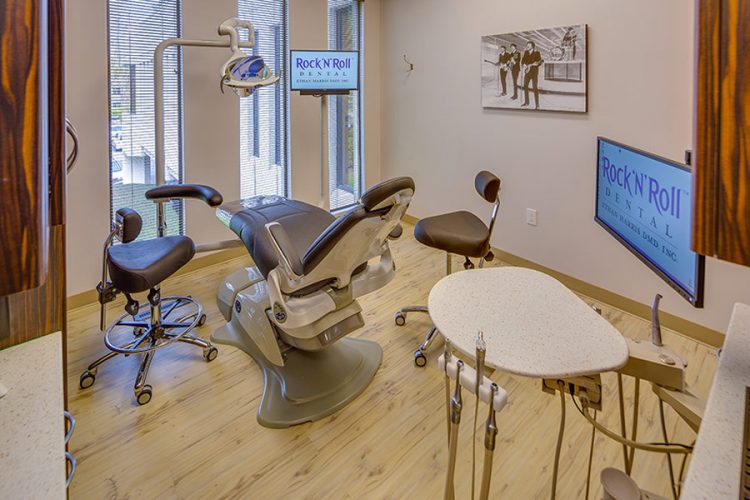 When asked how his team "lives the brand" and helps deliver on the Rock 'n Roll Dental brand promise every day, he says, "My team knows about the rigorous training I'm going through (the AACD Accreditation process) and believes in my ability and our results."
Keep on rockin', Dr. Harris!
You can build a more profitable practice with less reliance on insurance and create demand for fee-for-service treatments with the Cosmetic Dental Marketing Institute, an intensive, self-paced, online university built to address the specific concerns of top-class cosmetic dentists like you. Learn more at www.aacd.com/cdmi