Three perspectives, three CEUs, and free for AACD members!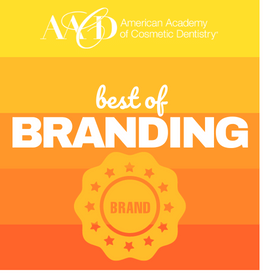 Your brand is a reflection of who you are and the way you patients feel when they come to your office. Want to learn more about creating a dental brand, how to make your brand successful, and what questions to ask as you journey toward an awesome dental brand? Then this bundle of courses from dental branding experts is custom-made for you. This bundle includes:
1. Six Steps of Social Media Branding - The how, the why, and the what not to do of building your brand on social 
2. Building Your Brand - From an expert on building a brand from nothing to the brand top athletes turn to, this course in 9 modules will teach you all there is to know about dental brands
3. Your Image, Your Brand, Your Success - Learn what it takes to put your best foot forward and make the first and lasting impression of your practice be the best impression. Learn about the science of body language, verbal skills and the power of visual impact.