Reproducing occlusal anatomy can be a challenging step in restoring the posterior teeth. Watch as Dr. Sandra Hulac walks you through the use of line guides and when and how to use stain on your posterior restorations. It is always worth asking your patients about adding stain to be sure you are on the same page about the esthetics of the restoration.
Watch Now
 
April 2021









 
Maximizing Esthetics with Minimally Invasive Feldspathic Veneers 
By Somkiat Aimplee, DDS, MSc, FACP, AAACD; Pannapa Sinthuprasirt, DDS, MMedSci, PhD; Andres Acevedo, MDC; Alvaro Blasi, DDS, CDT; Aram Torosian, MDC, CDT; Gerard J. Chiche, DDS
The keys to obtaining predictable and consistent results in esthetic treatment are diagnosis, smile design, treatment planning, team communication, and understanding patient expectations. Digital technology can facilitate this important communication with the patient.
Watch Now

March 2021









 

When to Place the Implant
By Robert James Stanley, DDS
Dr. Stanley discusses the digital prosthetic planning protocol for implant esthetics as he breaks down the discussion for anyone who places, restores, or maintains dental implants. No matter your role, Dr. Stanley aims to ensure great outcomes for your patient, focusing on immediate implants, bone loss after extractions, and why we should make every effort not to flap.
Watch Now
February 2021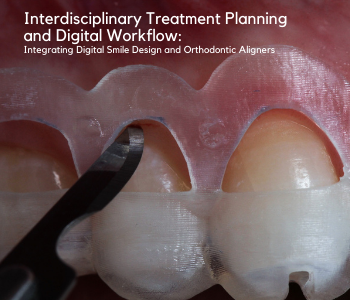 Interdisciplinary Treatment Planning and Digital Workflow:
Integrating Digital Smile Design and Orthodontic Aligners
By Rafael de Liz Pocztaruk, PhD; Newton Sesma, PhD; Karina Pintaudi Amorim, DDS; Christian Coachman, DDS, CDT
An interdisciplinary approach in dentistry is important for comprehensive, complete, and effective patient care because patients are becoming more discriminating, increasing demands for more accurate diagnoses and more detailed treatment plans.
Read More

January 2021







 


The Lumisynchroma Layering

Technique

 

 
By Rhodri Thomas, DDS
Natural teeth are complex, polychromatic structures that can be challenging for clinicians to restore while simultaneously reproducing the nuances perceived by the eye. Although custom shade tabs and other techniques have improved the direct composite restoration process, it is still incumbent upon dental artists to design a restoration using tooth-specific composite colors applied in varying thicknesses and locations.
Watch Now
 
December 2020







 
Surgical grafting complications sometimes occur after socket grafting procedures. How can we overcome these complications, or better yet, prevent them in the future?
November 2020
My Jaw Joint Clicks: Temporomandibular Joint Overview
Many patients who are seeking esthetic enhancements also present with occlusal issues. We often assume occlusal issues are due to improper tooth position; however, many tooth position problems are the result of structural changes in the temporomandibular joints.
Watch Now
October 2020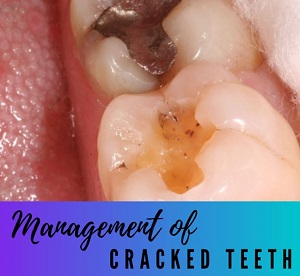 Management of Cracked Teeth
By Jeffrey Lineberry, DDS, AAACD 
The New York Times recently referred to the "epidemic of cracked teeth" resulting from the stress and trauma associated with COVID-19. From poor sleeping habits to lack of ergonomics in work-from-home office set-ups, the author of the article, a dentist in Manhattan, claimed she has seen more tooth fractures in the last six months than she had in the previous six years.
Watch Now
 
September 2020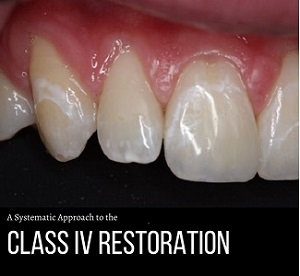 A Systematic Approach to the Class IV Restoration
By Camille J. Zelen, DDS
 
The restoration of a Class IV fracture is a commonly encountered challenge in dentistry. This clinical occurrence, often the result of a traumatic event, can interrupt an already busy schedule. The patient, unsure of the prognosis, may be somewhat fearful or anxious upon presenting for treatment. Having a step-by-step procedure in place for this type of situation enables the treating dentist to deliver a predictable result that is both clinically sound and of optimal esthetics.
Learn More
August 2020


July 2020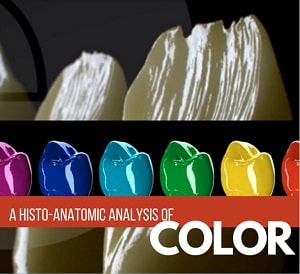 A Histo-Anatomic Analysis of Color: Dentin Anatomy and the Principle of Scattering
by Javier Tapia Guadix, DDS
In order to create the most natural-looking restorations, a thorough understanding of the histo-anatomic structures and light interaction of the natural dentition is key. While we generally have a great understanding of the external anatomy of teeth, gaining that same level of understanding of the internal anatomy is still not easy for dental practitioners.

There are several techniques that allow us to analyze the relationship between the dentin anatomy and the enamel anatomy. Selective enamel dissolution allows enamel to dissolve in hydrochloric acid, giving us a true vision of the anatomy of the dentin. Becoming familiar with the relationship between convexity and concavity will assist us in creating the most natural-looking restorations.
Watch Now
June 2020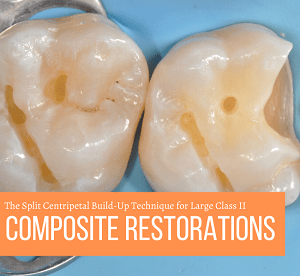 The Split Centripetal Build-Up Technique for Large Class II Composite Restorations
by Gaetano Paolone, DDS,
Salvatore Scolavino, DDS,
Nitzan Bichacho DMD
There are several layering approaches for Class II restorations. The most commonly used are horizontal layering (HL) and the centripetal build-up technique (CBT). The latter is a proven technique that, in order to simplify restorative and modeling procedures, converts a Class II cavity design to a Class I through the application of a thin composite interproximal wall. The CBT defines the perimeter of the restoration and, once it is completed, the clinician has the advantage of a Class I cavity design.

This short video presents a modified version (split CBT) for medium-to-large Class II cavities in which multiple thicker, separated interproximal increments are used to reduce the number of adhesive surfaces, minimize the shrinkage issues of resin-based restorative materials, and provide proper anatomical information for occlusal modeling.
Watch Now
May 2020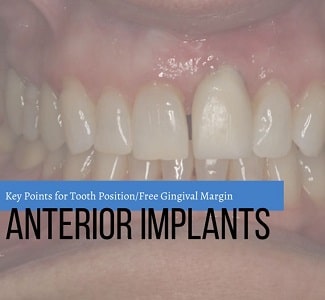 Anterior Implants:
Key Points for Tooth Position/Free Gingival Margin
Jeffrey Babushkin, DDS, AAACD
Creating esthetic implant restorations that blend seamlessly with the neighboring dentition can be one of our greatest challenges. In 2001, Dr. John Kois identified five pretreatment diagnostic keys to help ensure esthetic results. Watch as AACD Accredited Member, Jeffrey Babushkin, DDS, AAACD, explores the first of these diagnostic keys in the context of two different high-risk cases. See how Dr. Babushkin improves biology to change gingival margins in order to ensure an esthetic result.
Watch Now
April 2020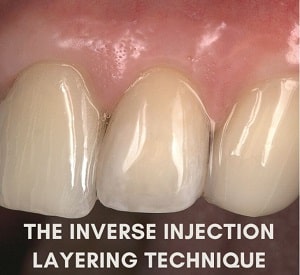 The Inverse Injection Layering Technique
Douglas A. Terry, DDS, AAACD
John M. Powers, PhD
Markus B. Blatz, DMD, Dr med dent habil, PhD
The concept of generating a variety of parts for different manufacturing solutions using an injectable molding technique has existed for more than a century. Since its evolution, injection molding has been used by designers and engineers for myriad applications with a host of materials, including glass, metals, confections, elastomers, and thermoplastic and thermosetting polymers to fabricate a variety of complex shapes with high dimensional precision.

The advances in material science and adhesive technology have allowed this concept to be utilized with highly filled next-generation flowable systems. This first part of a planned two-part article provides a simplified, precise, and predictable method for developing natural esthetic composite restorations using this injectable concept with highly filled flowable materials.
Read Now
March 2020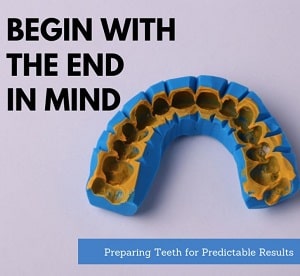 Begin With the End in Mind: Preparing Teeth for Predictable Results
By Zachary Sisler, DDS
Preparing anterior teeth for esthetic restorations can be a daunting task for any clinician. In order for the dental laboratory technician to create an ideal restoration, the dentist must be able to prepare and contour a tooth to ensure adequate reduction has been allotted.

The use of preparation guides can increase the efficiency and efficacy of the preparation appointment by ensuring the process is calculated and accurate. It is important to remember that in order to achieve exceptional esthetic results, the dentist must begin with the end in mind. By beginning to visualize the end result during the treatment-planning phase, he or she can establish a diagnostic wax-up to act as a blueprint for the patient's functional esthetic matrix.
Watch Now
February 2020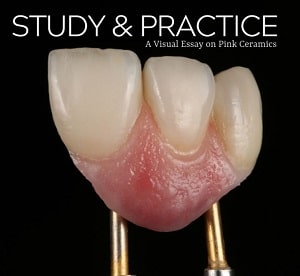 Study & Practice: A Visual Essay on Pink Ceramics
By Jungo Endo, RDT
Creating lifelike restorations and gingiva requires a great deal of knowledge about tooth and gingiva morphology and color. It is necessary to study the different layers and structure of natural teeth and soft tissue and practice replicating them to achieve precise results. Studying the forms and color of natural teeth and soft tissue will help all patients, including the many who have suffered trauma to the teeth and gingiva. 

Patients who have suffered from trauma have been dealing with emotional and sometimes physical pain for years, with loss of bone and gingiva. The patient featured in this visual essay was unhappy with her existing restoration. The color of the restored gingiva did not match her natural soft tissue color. By harmonizing the pink and the white with her natural color, natural-looking and beautiful restorations were created. Today's patients have high esthetic demands, which requires us to push the envelope in creating periodontal tissues and teeth.
Read Now