Get AACD CRED!
Clinical Confidence. Peer Recognition. Personal Honor. Professional Credibility.


Research shows
 that AACD member dentists generate 25% more practice production than non-members. Also, while non-member dentist revenues average $800,000 annually, AACD general member revenues average $1.2 million, and 
AACD Accredited member revenues top that, at $1.6 million.
How do you achieve AACD Accredited Status?
View the Accreditation Process
 
---
Our 2022 State of The Industry Survey is HERE!

In the first major survey since the pandemic, the AACD 2022 State of the Industry Survey includes new findings on popular cosmetic procedures, practice revenues, demographics, and other considerations that can inform owners, associates, suppliers, and more. See how esthetic dentistry has been affected and what we can expect ahead.

Answered FAQs
- What would allow my practice to charge more for our services?
- What were the most common dental procedures of 2021-2022?
- What are some must-have dental tools for 2023?
- How do I grow my profit margin?
- Should my practice focus more on cosmetic dentistry?
- Where is the cosmetic dentistry market going?
---
Don't Miss the Conversation
(Click on "AACD Member Login" on the top left)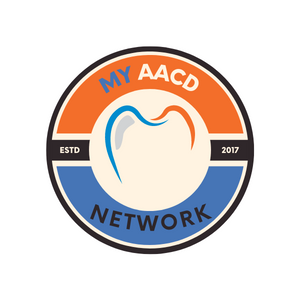 ---
We Have Recently Upgraded Our Membership Portal 
IF YOU ARE A CURRENT MEMBER you will need to update your password HERE to access your AACD account.

If you are looking to RENEW YOUR MEMBERSHIP click HERE.

(Prior members should contact the AACD office at 800.543.9220 or membership@aacd.com to determine renewal or reinstatement status post 90 days expiration.)
THANK YOU for your continued support of the AACD!
Also, please know that we are here for you if you have any questions.
Please contact membership@aacd.com